Bagi Anda yang mengikuti perkembangan teknologi, multi screen bukan hal yang baru. Bahkan sudah banyak yang membagikan cara membuat multi screen Android Studio. Namun, hal tersebut berbeda untuk orang yang tidak update dengan teknologi, multi screen termasuk hal yang baru. Namun, apa itu fitur multi screen? Simak ulasan berikut untuk tahu lebih jelasnya.
Pengertian Multi Screen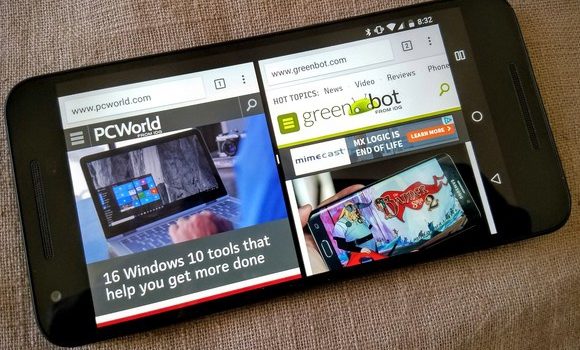 Multi screen ini merupakan fitur yang ditunggu oleh pengguna android. Fitur multi screen android tersebut memungkinkan Anda untuk membuka beberapa aplikasi sekaligus dan menonton atau menggunakannya secara bersamaan.
Sayangnya, tidak semua jenis ponsel mampu untuk mensuport jenis fitur walaupun Anda sudah download aplikasi untuk multiple screen. Ada syarat yang harus dimiliki oleh ponsel. Salah satunya adalah sistem operasi android minimal adalah versi 7.0. Sedangkan di android 8.0 Anda bisa menjumpai fitur picture in picture yang bisa digunakan untuk multitasking.
Jadi, jika Anda sudah memiliki android 7.0 atau lebih tinggi, maka Anda bisa langsung mengkonfigurasinya. Di sini anda bisa mengaktifkan maupun menonaktifkan. Jadi, Anda tetap bisa mendapatkan mode layar penuh pada ponsel.
Cara mengaktifkan Split Screen
Seperti yang sudah dijelaskan sebelumnya, jika ponsel Anda mendukung android 7.0, Anda tidak perlu lagi melakukan cara membuat multi screen Android Studio. Ini karena Anda bisa mengkonfigurasikan fitur split screen atau multi screen secara langsung. Untuk membuka aplikasi yang mendukung split screen, Anda bisa melakukan cara berikut ini:
Langsung saja di bagian setting lalu aktifkan Option Developer. Scroll sampai ke bawah lalu segera membuka About phone.
Geser hingga ke bagian Build Number dan tekan sebanyak 7 kali.
Nantinya, Anda akan mendapatkan pesan yang berisi "You're now a developer."
Kemudian, tekan tombol kembali hingga Anda menemukan menu 'setting' utama.
Kemudian, buka developer option. Lalu geser ke bawah.
Hingga Anda menemukan 'force activities to be resizable, kemudian klik toggle.
Reboot ponsel Anda dan ketika sudah nyala kembali, ponsel Anda sudah mengaktifkan fitur multi window.
Hal yang harus Anda ingat adalah tidak semua aplikasi yang Anda gunakan di ponsel tersebut mendukung untuk multi window. Jadi, jangan heran jika nanti ketika Anda menggunakan multiple screen, ada aplikasi yang berhenti beroperasi. Sedangkan aplikasi lain bisa berjalan dengan baik.
Membuat Aplikasi Responsif di Multi Screen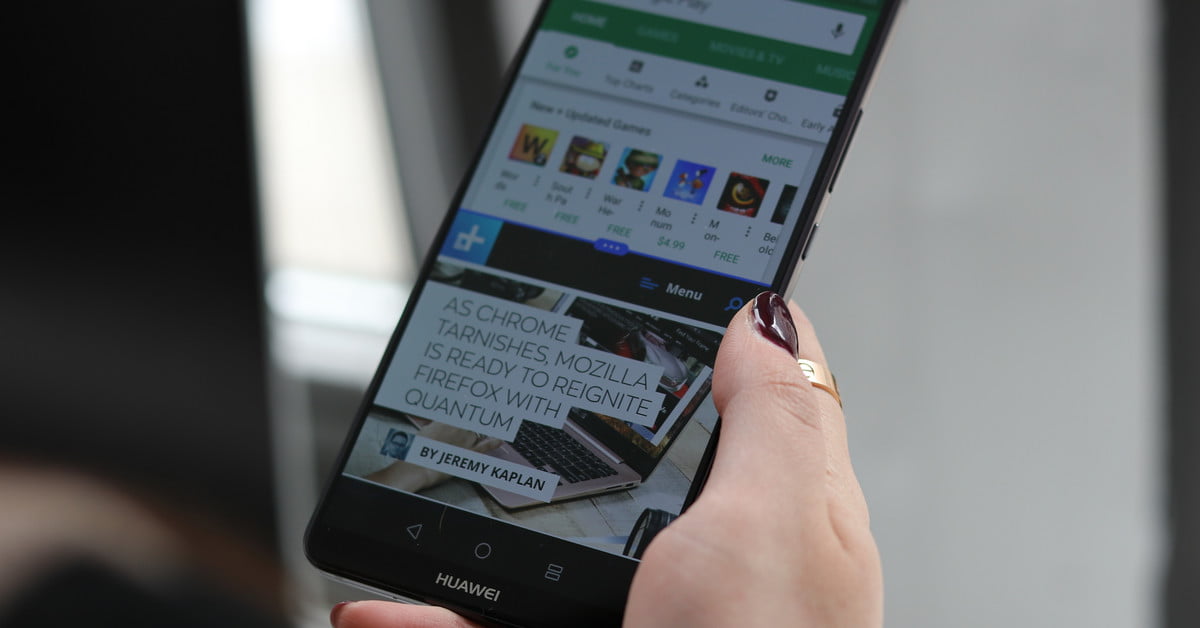 Sebelum Anda membuat multi screen, Anda bisa mengecek informasi singat misalnya tentang download aplikasi di Warungkiara. Di WarungKiara, Anda bisa mendapatkan informasi terbaru seputar IT yang dapat membantu Anda. Mulai dari cara mendownload hingga jenis aplikasi yang bisa Anda gunakan.
Anda hanya perlu memasukkan kata kunci di bagian searching. Nantinya akan muncul hasil pencarian misalnya cara membuat program atau cara membuat multi screen Android Studio. Di Warung Kiara juga memiliki informasi mengenai aplikasi untuk multi screen support Android Studio.
Seperti yang Anda ketahui, jika tidak semua aplikasi tersebut responsif pada fitur multi screen. Maka mau tidak mau jika Anda ingin mengubahnya agar responsif, maka Anda harus mengatur tentang pengaturannya.
Namun, sebelum itu, Anda harus tahu terlebih dahulu jika masing-masing ponsel pintar memiliki layout dengan ukuran yang berbeda. Ada yang kecil, sedang, besar dan ekstra besar. Sedangkan di Android Studio Anda tahu jika ada istilah tentang:
Idpi /~120 dpi.
Mdpi /~160 dpi.
Hdpi /~240 dpi.
Xhdpi /~320 dpi.
Xxhdpi /~480 dpi.
Xxxhdpi /~640 dpi.
Istilah tersebut merupakan directory untuk membedakan jenis dari kepadatan gambar atau image. Jadi, dengan adanya direktori tersebut, Anda bisa menjalankan suatu aplikasi sesuai dengan layarnya. Dengan kata lain, gambar akan menyesuaikan ukuran dari layar.
Jadi, untuk membuat desain dengan layout yang ukurannya berbeda, Anda harus memulai dengan membuat direktori yang bernama layout-sw<n>dp. 'n' disini adalah nilai qualifier. Jadi, misalnya direktori tersebut adalah 'layout-sw480dp' maka artinya adalah untuk layar dengan lebar minimal 480Idpi.
Cara untuk membuatnya adalah dengan masuk terlebih dahulu ke bagian directori res lalu pilih new lalu ke directory. Setelah itu, beri nama layout-sw320dp, layout-sw480dp, layout-sw600dp, layout-sw720dp. Kemudian salin atau copy bagian layout activity_main yang Anda miliki ke masing-masing directory yang sudah Anda buat.
Nantinya, Anda hanya perlu untuk melakukan editing di bagian layout tersebut. Sehingga, Anda hanya perlu memasukkan komponen yang diperlukan untuk jenis aplikasi yang Anda buat. Anda juga dapat menyesuaikan komponen yang ada di layout tersebut berdasarkan ukuran layar yang berbeda-beda.
Sedangkan untuk mengatur konfigurasi dari aplikasi untuk mode multi window juga bisa dilakukan dengan mengaktifkan dan menonaktifkan konfigurasi seperti di resizebaleActivity atribut. Atau Anda bisa masuk ke file manifest lalu ke true atau false. Jadi, jika di bagian tersebut diatur 'true', maka fitur multi window akan diaktifkan.
Untuk penempatannya misalnya mengontrol ukuran, lokasi dan tata letaknya yang lain, Anda bisa mengatur ke ukuran atau pengaturan berikut ini:
<activity android:name=".NavigationDrawerActivity" android:resizeableActivity="true">
<layout android:defaultHeight="400dp"
android:defaultWidth="500dp"
android:gravity="bottom"
android:minHeight="450dp"
android:minWidth="300dp"></layout></activity>
Jangan lupa disimpan dan kemudian coba. Apakah yang Anda lakukan tersebut sudah berhasil atau belum.
Itulah informasi singkat mengenai cara membuat multi screen Android Studio. Jadi, jika Anda hendak membuat aplikasi agar responsive dengan multi screen, Anda bisa melakukan cara di atas. Namun yang harus diperhatikan adalah, aplikasi tidak akan mendukung jika ponsel Anda bukan ponsel dengan OS minimal 7.0 atau nougat. Karena hal tersebut, pastikan terlebih dahulu jika Anda menggunakan OS android 7.0 sebelum mengatur aplikasi untuk multi window.
Galeri untuk Cara Membuat Multi Screen Android Studio dengan Mudah