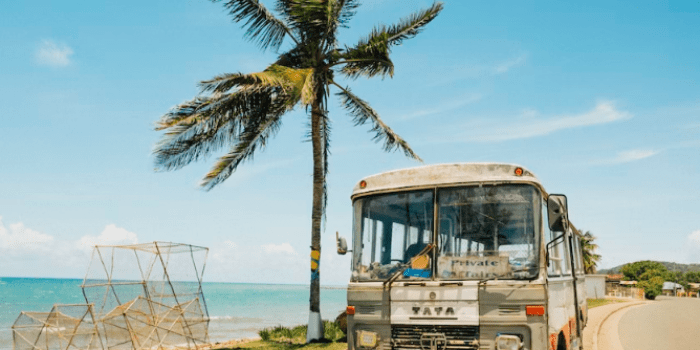 Jamaica is a tropical paradise known for its stunning beaches, vibrant culture, and warm hospitality. With its breathtaking natural beauty and luxurious accommodations, it's no wonder that Jamaica is a popular destination for travelers from around the world. If you're planning a trip to Jamaica and looking for the best hotels to stay in, here are the top 10 hotels that offer exceptional comfort, exquisite dining, and unforgettable experiences.
10 Best Hotels In Jamaica
1. The Jamaica Inn
A Historic Gem on Ocho Rios Beach
Located in Ocho Rios, The Jamaica Inn is a historic hotel that exudes elegance and charm. With its private beach, lush gardens, and oceanfront suites, it offers a tranquil and romantic setting for couples and honeymooners. The hotel's impeccable service, gourmet dining options, and luxurious amenities make it one of the best hotels in Jamaica.
2. Half Moon
Luxury and Relaxation in Montego Bay
Half Moon is a luxurious resort situated on a 400-acre estate in Montego Bay. With its private villas, championship golf courses, and award-winning spa, it offers the perfect blend of tranquility and excitement. Whether you want to lounge by the pool, indulge in spa treatments, or explore the vibrant nightlife, Half Moon has something for everyone.
3. Round Hill Hotel and Villas
A Serene Getaway in Montego Bay
Nestled on a lush hillside in Montego Bay, Round Hill Hotel and Villas is a peaceful retreat surrounded by beautiful gardens and breathtaking ocean views. This boutique hotel offers elegant rooms, villas with private pools, and world-class dining. The warm and attentive staff ensure that every guest feels pampered and cared for throughout their stay.
4. Sandals Royal Plantation
All-Inclusive Luxury in Ocho Rios
Located in Ocho Rios, Sandals Royal Plantation is an all-inclusive resort that offers a truly indulgent experience. With its butler service, gourmet dining options, and access to a private beach, it's the perfect choice for couples and honeymooners. The resort's colonial-style architecture and elegant decor create a romantic and intimate ambiance.
5. GoldenEye
A James Bond-Inspired Hideaway in Oracabessa
For fans of James Bond, GoldenEye is a must-visit hotel. Located in Oracabessa, this iconic resort was the former home of Ian Fleming, the creator of James Bond. With its luxurious beachfront villas, stunning lagoon views, and private beaches, it's a haven for relaxation and adventure. The hotel also offers a variety of water sports and outdoor activities to keep guests entertained.
6. The Tryall Club
Exclusive Golf and Beach Resort in Montego Bay
The Tryall Club is a prestigious golf and beach resort situated on a private estate in Montego Bay. With its championship golf course, private villas, and beautiful beach, it offers a luxurious and exclusive experience. Whether you're a golf enthusiast or simply looking to relax and unwind, The Tryall Club has everything you need for a memorable stay.
7. Geejam
A Boutique Retreat in Port Antonio
Geejam is a boutique hotel located in Port Antonio, known for its unspoiled beauty and laid-back vibe. With its stylish and contemporary design, it offers a unique and intimate setting for guests. The hotel's spacious rooms, private cottages, and state-of-the-art recording studio attract artists, musicians, and creative individuals from around the world.
8. Rockhouse Hotel
Cliffside Beauty in Negril
Perched on the cliffs of Negril's West End, Rockhouse Hotel is a stunning boutique hotel that offers panoramic views of the Caribbean Sea. With its rustic-chic design, cliffside villas, and world-class dining, it's the perfect blend of luxury and natural beauty. Guests can also enjoy swimming in the crystal-clear waters of the hotel's natural rock pools.
9. Trident Hotel
Modern Luxury in Port Antonio
Trident Hotel is a modern and luxurious hotel located in Port Antonio. With its sleek design, infinity pool, and private beach, it offers a contemporary and sophisticated atmosphere. The hotel's spacious suites, personalized service, and waterfront restaurant ensure a truly memorable stay for guests.
10. Strawberry Hill
A Mountainside Oasis in Kingston
Surrounded by the Blue Mountains in Kingston, Strawberry Hill is a peaceful retreat that offers stunning views and tranquility. With its charming cottages, infinity pool, and holistic spa, it's the perfect place to relax and rejuvenate. The hotel also offers guided tours of the coffee plantation and hiking trails for those who want to explore the natural beauty of the area.
In conclusion, Jamaica offers a wide range of exceptional hotels that cater to all types of travelers. Whether you're seeking a romantic getaway, a beachfront paradise, or a luxurious retreat, these 10 best hotels in Jamaica are guaranteed to provide you with an unforgettable experience. Book your stay at one of these hotels and immerse yourself in the beauty and hospitality that Jamaica has to offer.

JogjaPost Jogja News Today. Presenting a variety of interesting information both local Jogja, national and even international. Follow us on Google News and other social media.