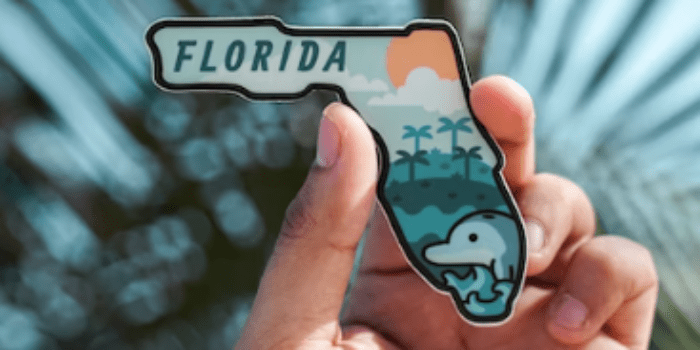 Florida is renowned for its beautiful beaches, vibrant nightlife, and wonderful sunny weather. Whether you are a nature enthusiast, a history buff, or simply looking for some fun-filled adventures, Florida has a diverse range of tourist attractions to offer. From stunning beaches to exciting theme parks, here are 10 must-visit destinations when exploring the Sunshine State.
10 Tourist Attractions in Florida
1. The Magic Kingdom
Discover the Enchantment of Disney
Are you ready to step into the magical world of Disney? Look no further than the enchanting Magic Kingdom, located in the heart of Orlando. With its iconic Cinderella Castle, thrilling rides, and beloved characters, this theme park offers an unforgettable experience for visitors of all ages. Don't miss the spectacular parades and nightly fireworks that light up the sky, creating a truly magical atmosphere.
2. Everglades National Park
Embark on a Journey into the Wilderness
Experience the untamed beauty of the Everglades, one of the most unique national parks in the United States. As you explore this vast wetland ecosystem, you'll encounter an abundance of diverse wildlife, including alligators, birds, and tropical fish. Take a thrilling airboat ride through the marshes, or opt for a peaceful canoeing adventure. Whichever route you choose, the Everglades will leave you in awe of its natural wonders.
3. South Beach
Indulge in Sun, Sand, and Glamour
Located in Miami Beach, South Beach is a paradise for beach lovers and partygoers alike. Miles of pristine sandy shores, crystal-clear turquoise waters, and vibrant nightlife make it a hotspot for tourists from around the world. Stroll along Ocean Drive, lined with art deco buildings, trendy boutiques, and trendy restaurants. Don't forget to catch some rays and people-watch on the famous South Beach itself.
4. Kennedy Space Center
Explore the Gateway to the Stars
For science enthusiasts and space lovers, the Kennedy Space Center on Merritt Island is a must-visit attraction. Discover the fascinating world of space exploration through interactive exhibits, awe-inspiring IMAX movies, and even rocket launches if you're lucky. Get up close to space shuttles and learn about the history of NASA in this educational and thrilling destination.
5. Key West
Experience Paradise at the Southernmost Point
Head down to the southernmost point of the United States to experience the tropical island paradise of Key West. Known for its colorful houses, lively nightlife, and stunning sunsets, Key West offers a laid-back atmosphere that captivates visitors. Take a walk down Duval Street, visit the historic Hemingway House, or simply relax on the beautiful beaches. This island getaway is sure to leave you with unforgettable memories.
6. Universal Orlando Resort
Enter the World of Movie Magic
At the Universal Orlando Resort, you can immerse yourself in the thrilling worlds of your favorite movies and TV shows. From exploring The Wizarding World of Harry Potter to experiencing heart-pounding rides based on blockbuster films, this theme park has something for everyone. Make sure to catch the incredible live shows and indulge in delicious culinary delights as you navigate through this cinematic wonderland.
7. St. Augustine
Step into the Oldest City in the United States
Founded in 1565, St. Augustine is the oldest continuously inhabited city in the United States and is rich in history and charm. Explore the cobblestone streets, visit the imposing Castillo de San Marcos, and immerse yourself in the city's Spanish colonial heritage. Don't miss the chance to take a leisurely stroll along St. Augustine's beautiful bayfront and enjoy the breathtaking views.
8. Busch Gardens Tampa Bay
Thrill Seekers Unite
If you're an adrenaline junkie seeking thrills, Busch Gardens Tampa Bay is the place to be. This amusement park offers a unique combination of world-class animal encounters and exhilarating rides. Get your heart pumping on thrilling roller coasters, observe majestic wildlife up close, and enjoy live entertainment. With its African theme, Busch Gardens is a true adventure waiting to be explored.
9. The Ringling Museum
Discover a Mansion of Art
Located in Sarasota, The Ringling Museum showcases an impressive collection of art and cultural exhibits. Step into the opulent Ca' d'Zan mansion, once the residence of American circus magnate John Ringling. Explore the museum's galleries, which feature an array of artistic masterpieces from around the world. Additionally, the museum hosts a variety of events, including live performances and interactive workshops, ensuring a memorable visit for art enthusiasts.
10. Dry Tortugas National Park
Uncover a Hidden Gem in the Gulf of Mexico
Discover the remote and pristine beauty of Dry Tortugas National Park, located 70 miles west of Key West. Accessible only by seaplane or boat, this secluded paradise offers breathtaking crystal-clear waters, stunning coral reefs, and a historic fort. Snorkel among vibrant marine life, explore the historic Fort Jefferson, or simply unwind on the picturesque sandy beaches. This hidden gem is truly a treasure waiting to be explored.
As you embark on your Florida adventure, be sure to visit these top 10 tourist attractions, each offering a unique and unforgettable experience. From the magic of Disney to the natural wonders of the Everglades, Florida has something for everyone. So, grab your sunscreen and get ready to create memories that will last a lifetime in the Sunshine State's mesmerizing tourist attractions!

JogjaPost Jogja News Today. Presenting a variety of interesting information both local Jogja, national and even international. Follow us on Google News and other social media.