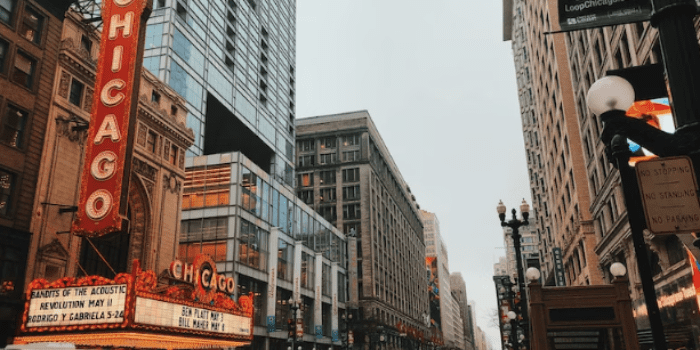 Illinois is home to numerous prestigious universities that offer high-quality education across various disciplines. Whether you're seeking a degree in engineering, business, arts, or sciences, Illinois has an institution that suits your academic needs. In this article, we will explore the 10 best universities in Illinois and what makes them stand out.
10 Best Universities in Illinois
1. University of Chicago
A Tradition of Excellence
The University of Chicago is consistently ranked among the top universities both nationally and internationally. With its rich history and commitment to rigorous intellectual inquiry, the university offers students an unparalleled educational experience. Renowned for its emphasis on critical thinking and interdisciplinary studies, the University of Chicago attracts students from around the globe.
Diverse Academic Programs
The University of Chicago offers a wide range of academic programs, including undergraduate, graduate, and professional degrees. From its esteemed Law School to its highly regarded Booth School of Business, the university provides students with opportunities to pursue their passions and excel in their chosen field.
2. Northwestern University
A Hub of Innovation
Situated in Evanston, Illinois, Northwestern University is known for its innovative approach to education and cutting-edge research. With a diverse student body and distinguished faculty, Northwestern fosters a dynamic learning environment that encourages creativity and collaboration.
Top-Ranked Programs
Northwestern University offers a variety of top-ranked programs in fields such as journalism, engineering, and performing arts. With its strong emphasis on experiential learning and interdisciplinary studies, the university prepares students for successful careers in their chosen fields.
3. University of Illinois at Urbana-Champaign
A Land-Grant Institution
As the flagship campus of the University of Illinois system, the University of Illinois at Urbana-Champaign has a rich history of academic excellence. With its extensive research facilities and commitment to public engagement, the university serves as a hub of intellectual activity and societal impact.
World-Class Research Opportunities
The University of Illinois at Urbana-Champaign offers students numerous opportunities to engage in groundbreaking research across various disciplines. From engineering advancements to agricultural innovation, students are encouraged to explore their interests and contribute to the advancement of knowledge.
4. University of Illinois at Chicago
Urban Excellence
Located in the heart of Chicago, the University of Illinois at Chicago (UIC) is a vibrant and diverse institution that provides students with an urban campus experience. UIC offers a wide range of programs that cater to both traditional and non-traditional students.
Strong Commitment to Community Engagement
UIC has a strong commitment to community engagement and social justice. Students have the opportunity to participate in service-learning programs and internships that connect them with local communities and address societal challenges.
5. Illinois Institute of Technology
Technological Innovations
As its name suggests, the Illinois Institute of Technology (IIT) focuses on providing students with a cutting-edge technological education. With its strong emphasis on innovation and entrepreneurship, IIT prepares students for the rapidly evolving job market.
Strong Industry Partnerships
IIT has established strong partnerships with companies and organizations in Chicago and beyond, providing students with valuable internship and research opportunities. These partnerships ensure that graduates are well-prepared for successful careers in their chosen fields.
6. Loyola University Chicago
A Jesuit Tradition
Loyola University Chicago is a private university rooted in the Jesuit tradition. Known for its commitment to social justice and ethical leadership, Loyola offers students a holistic education that emphasizes intellectual rigor and personal development.
Robust Study Abroad Programs
Loyola University Chicago offers a wide range of study abroad programs that allow students to immerse themselves in different cultures and expand their global perspective. These programs provide students with valuable experiences that enhance their academic and personal growth.
7. DePaul University
Urban Campus Experience
Located in the vibrant city of Chicago, DePaul University offers students a unique urban campus experience. With its diverse student body and central location, DePaul provides students with ample opportunities for internships, networking, and cultural engagement.
Emphasis on Experiential Learning
DePaul University values experiential learning, encouraging students to apply their classroom knowledge to real-world experiences. Through internships, research projects, and community service, students gain practical skills and develop a strong foundation for their future careers.
8. Illinois State University
Educating Future Leaders
Illinois State University is dedicated to preparing students for leadership roles in their respective fields. With its comprehensive academic programs and emphasis on practical skills, the university equips students with the knowledge and experience necessary for professional success.
A Supportive Learning Environment
Illinois State University provides students with a supportive learning environment that fosters personal growth and academic achievement. With its small class sizes and dedicated faculty, students receive individualized attention and guidance throughout their educational journey.
9. Southern Illinois University Carbondale
Research and Creativity
Southern Illinois University Carbondale (SIU Carbondale) is a vibrant research university that values innovation and creativity. With a diverse range of academic programs and a strong focus on research, SIU Carbondale prepares students for successful careers in various fields.
Community Engagement
SIU Carbondale fosters strong connections with the local community through service-learning programs and community engagement initiatives. Students have the opportunity to make a positive impact while gaining valuable hands-on experience.
10. Northern Illinois University
Comprehensive Education
Northern Illinois University offers a comprehensive education that combines academic excellence with practical skills. With a wide range of programs and a commitment to experiential learning, the university prepares students to thrive in a rapidly changing global society.
Strong Alumni Network
Northern Illinois University boasts a strong alumni network that provides students with valuable networking and mentorship opportunities. Alumni play an integral role in supporting current students and helping them succeed in their chosen careers.
In conclusion, Illinois is a hub of educational excellence, offering a wide array of top-ranked universities. Whether you're interested in pursuing a degree in arts, sciences, business, or technology, Illinois has a university that caters to your academic aspirations. These 10 universities mentioned above represent the best in the state, providing students with the knowledge, skills, and opportunities necessary for a successful future.

JogjaPost Jogja News Today. Presenting a variety of interesting information both local Jogja, national and even international. Follow us on Google News and other social media.