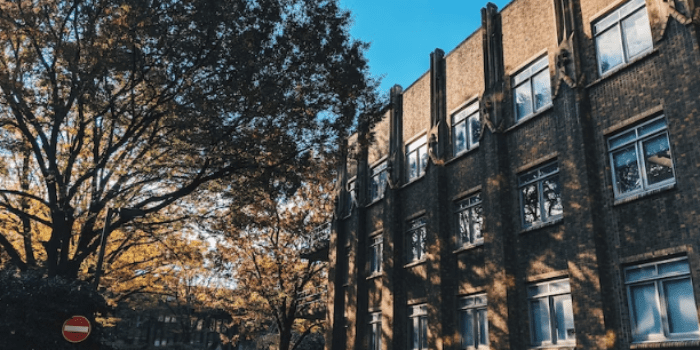 Japan is known for its rich culture, technological advancements, and exceptional educational institutions. When it comes to higher education, Japan boasts some of the best universities in the world. These universities not only provide top-notch education but also offer a diverse range of programs to cater to the needs and interests of students from all around the globe. In this article, we will explore the 10 best universities in Japan and what makes them stand out.
10 Best University of Tokyo
1. University of Tokyo
A Legacy of Excellence
The University of Tokyo, often referred to as Todai, is Japan's oldest and most prestigious university. With a history dating back to 1877, Todai has consistently ranked among the top universities globally. It offers a wide range of programs spanning various fields, including humanities, sciences, medicine, engineering, and more. The university's commitment to research, innovation, and academic rigor makes it a preferred choice for many students seeking the best education in Japan.
2. Kyoto University
Blending Tradition and Innovation
Kyoto University is renowned for its cutting-edge research and academic excellence. Founded in 1897, it has established itself as a leader in science and technology. The campus, located in the ancient city of Kyoto, provides a serene environment for learning and exploration. From arts and humanities to natural sciences, Kyoto University offers an extensive range of programs to suit diverse student interests.
3. Osaka University
Pioneering the Future
Osaka University, with its strong emphasis on technological innovation, is at the forefront of scientific and technological research in Japan. The university prides itself on its interdisciplinary approach, encouraging collaboration across different fields of study. It offers a comprehensive curriculum that equips students with the necessary skills and knowledge to thrive in an ever-evolving world.
4. Tohoku University
Nurturing Global Leaders
Tohoku University is known for its commitment to fostering global leaders with a strong sense of social responsibility. The university has a strong focus on research and innovation, particularly in the fields of science, engineering, and medicine. With a diverse student body and a welcoming campus atmosphere, Tohoku University encourages students to engage with the global community and make a positive impact on society.
5. Waseda University
Inspiring Creativity and Entrepreneurship
Waseda University is renowned for its liberal arts education and emphasis on fostering creativity and entrepreneurship. The university offers a wide range of programs across various disciplines, providing students with ample opportunities to explore their interests and develop their skills. Waseda University's vibrant campus life, coupled with its strong industry connections, prepares students for successful careers in a rapidly changing world.
6. Nagoya University
Pursuing Excellence in Research and Education
Nagoya University offers a research-intensive environment that fuels innovation and academic excellence. The university has a strong focus on cross-disciplinary collaboration, encouraging students to think critically and tackle real-world problems. Nagoya University's commitment to promoting diversity and global engagement makes it a popular choice for international students seeking high-quality education in Japan.
7. Keio University
Nurturing Global Thinkers
Keio University is renowned for its comprehensive education and commitment to nurturing global thinkers. With a history spanning over 160 years, Keio University has consistently ranked among the top universities in Japan. It offers a wide range of programs, including liberal arts, business administration, law, and more. Keio University's strong emphasis on ethics, critical thinking, and social responsibility prepares students to become leaders in their chosen fields.
8. Hokkaido University
Embracing Nature and Innovation
Hokkaido University, located in the northernmost region of Japan, offers a unique educational experience surrounded by breathtaking natural beauty. The university boasts a strong focus on research, particularly in fields such as environmental sciences, agriculture, and engineering. Hokkaido University's commitment to sustainability and its harmonious integration of nature and innovation attract students from all around the world.
9. Hiroshima University
Shaping a Better Tomorrow
Hiroshima University is known for its contributions to peace, sustainable development, and scientific research. The university's strong focus on interdisciplinary studies enables students to tackle global challenges and make a positive impact on society. Hiroshima University offers a wide range of programs across various fields, including social sciences, engineering, and life sciences.
10. Kyushu University
Empowering Future Leaders
Kyushu University is committed to empowering future leaders through its comprehensive educational programs and research initiatives. The university's focus on international collaboration and global engagement prepares students for an increasingly interconnected world. Kyushu University offers a diverse range of programs, including humanities, sciences, and medical sciences, ensuring that students have ample opportunities to pursue their passions.
In conclusion, Japan is home to some of the best universities globally, offering students an exceptional educational experience with a blend of tradition and innovation. Whether you are interested in humanities, sciences, engineering, or any other field, the 10 universities mentioned above provide a myriad of options to suit your academic and personal interests. Embark on your educational journey in Japan and pave the way for a successful future.

JogjaPost Jogja News Today. Presenting a variety of interesting information both local Jogja, national and even international. Follow us on Google News and other social media.