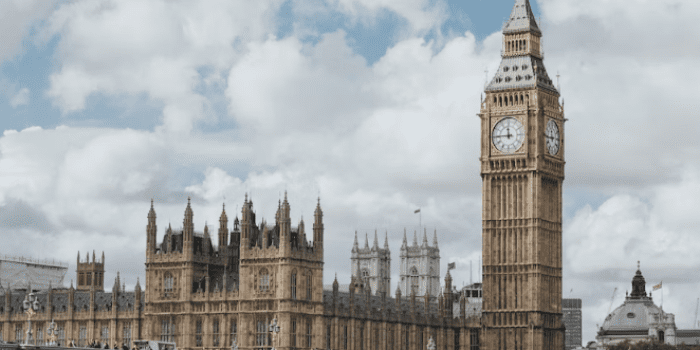 The United Kingdom is renowned for its excellent education system, offering top-quality universities that attract students from all over the world. With a long history of academic excellence, the UK provides a supportive and intellectually stimulating environment for learning. In this article, we will explore the 10 best universities in the United Kingdom, highlighting their strengths and contributions to education and research.
10 Best Universities in United Kingdom
1. University of Oxford
A Legacy of Excellence
Founded in the 12th century, the University of Oxford holds a prestigious place in the academic world. It consistently ranks among the top universities globally and offers a wide range of disciplines. From humanities to sciences, Oxford provides students with unparalleled opportunities for intellectual growth. The university's rich history and remarkable alumni make it an iconic institution in the United Kingdom.
2. University of Cambridge
Unraveling New Frontiers
Another well-known institution, the University of Cambridge, boasts a tradition of groundbreaking research and innovation. With a strong emphasis on science and technology, it attracts students interested in pushing boundaries and exploring new frontiers. Cambridge's collaborative atmosphere and cutting-edge facilities contribute to its global reputation as one of the best universities in the United Kingdom.
3. Imperial College London
Shaping the Future
Imperial College London focuses on science, engineering, medicine, and business. As a globally recognized institution, it is renowned for its research-driven approach to education. With a mission to address some of the world's biggest challenges, Imperial College London prepares students to become future leaders and innovators.
4. University College London (UCL)
Diversity and Innovation
University College London, commonly known as UCL, prides itself on its diversity and inclusive environment. Offering a range of courses across various disciplines, UCL promotes interdisciplinary collaboration and critical thinking. Its commitment to research and advancement makes it stand out as one of the top universities in the United Kingdom.
5. London School of Economics and Political Science (LSE)
Understanding the World
The London School of Economics and Political Science is a globally respected institution for the study of social sciences, economics, and political science. LSE equips students with the skills to analyze and understand the complex social, economic, and political dynamics shaping the world. Students at LSE emerge as well-rounded individuals, ready to tackle societal challenges.
6. University of Edinburgh
Ancient Wisdom, Modern Outlook
The University of Edinburgh, founded in 1582, combines its rich history with a modern outlook. Home to world-class faculties and cutting-edge facilities, the university offers a diverse range of courses across disciplines. The vibrant student life and the captivating beauty of Scotland's capital make Edinburgh a remarkable choice for students seeking quality education.
7. University of Manchester
Fostering Innovation and Collaboration
The University of Manchester has a long-standing reputation for innovation and a rich heritage in research and development. With a broad range of programs offered, including STEM subjects and humanities, the university nurtures both creativity and critical thinking. Additionally, Manchester's strong ties with industry and commitment to collaboration contribute to its position among the best universities in the United Kingdom.
8. King's College London
A Global Perspective
King's College London takes pride in its diverse community, attracting students from around the world. The university offers a broad spectrum of courses, ranging from sciences to the arts and humanities. Known for its global outlook and impactful research, King's College London empowers students to gain a well-rounded education and make a difference in the world.
9. University of Bristol
Challenging the Norms
The University of Bristol is recognized for its vibrant and progressive academic community. With a focus on critical thinking and innovative research, Bristol encourages students to challenge conventions and explore new ideas. The university's supportive environment and state-of-the-art facilities create an ideal setting for academic and personal growth.
10. University of Glasgow
Tradition and Excellence
Founded in 1451, the University of Glasgow is steeped in tradition and historical significance. As one of the oldest universities in the world, it offers a wide range of disciplines and fosters a strong sense of community. Known for its research excellence, Glasgow continues to attract students seeking a top-notch education in a culturally rich environment.
In conclusion, the United Kingdom boasts a remarkable array of universities that consistently rank among the best in the world. Whether students are pursuing humanities, sciences, or any other field, they can find an institution that aligns with their academic and personal aspirations. From the prestigious Oxford and Cambridge to the innovative Imperial College London and King's College London, each university on this list provides a unique and enriching experience. Choosing to study in the United Kingdom means embarking on a journey marked by academic excellence, personal growth, and a global perspective.

JogjaPost Jogja News Today. Presenting a variety of interesting information both local Jogja, national and even international. Follow us on Google News and other social media.