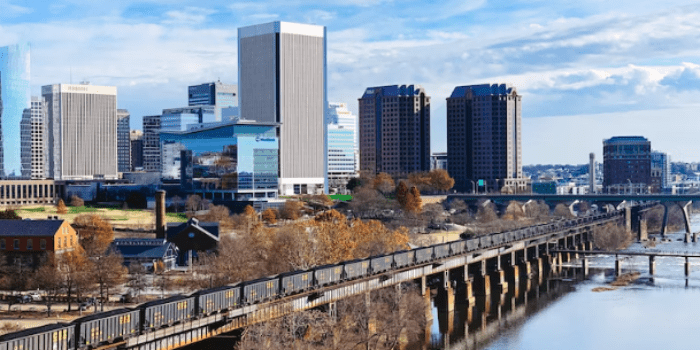 When it comes to pursuing higher education, Virginia offers a plethora of options that cater to various disciplines and interests. With its rich history, vibrant culture, and academic excellence, the state has become a hub for students seeking quality education. In this article, we will explore the top 10 universities in Virginia, highlighting their unique features and academic offerings.
10 Best Universities in Virginia
1. University of Virginia (UVA)
A Historical Legacy
As one of the oldest universities in the United States, UVA holds a prominent place in Virginia's educational landscape. Founded by Thomas Jefferson in 1819, this prestigious institution combines classic architecture with modern academic programs. UVA boasts exceptional programs in law, business, and engineering, making it one of the best universities in Virginia.
2. Virginia Tech
A Leader in STEM Education
With a strong focus on science, technology, engineering, and mathematics (STEM), Virginia Tech has established itself as a premier research university. Its innovative programs and state-of-the-art facilities attract students from all over the world. The institution's commitment to experiential learning and industry partnerships further enhances its reputation as one of the best universities in Virginia.
3. College of William & Mary
A Tradition of Excellence
Founded in 1693, the College of William & Mary is the second-oldest university in the United States. Known for its esteemed faculty and rigorous academic environment, this institution offers a wide range of programs in arts, humanities, and sciences. The college's commitment to interdisciplinary studies and global engagement makes it an ideal choice for aspiring scholars.
4. George Mason University
Innovating Education
Located in Fairfax, George Mason University stands out for its commitment to innovation and individual growth. The university offers diverse programs in areas such as public policy, computer science, and business administration. With its close proximity to the nation's capital, George Mason University provides unique opportunities for internships and networking, making it one of the best universities in Virginia.
5. James Madison University
Empowering Students
James Madison University focuses on empowering students with knowledge and skills that prepare them for the ever-changing job market. The university's holistic approach to education emphasizes critical thinking, communication, and active learning. With a wide range of programs in fields like education, business, and health sciences, James Madison University is a top choice for students seeking comprehensive and career-oriented education.
6. University of Richmond
A Liberal Arts Gem
The University of Richmond prides itself on offering a liberal arts education that fosters intellectual curiosity and personal growth. With a low student-to-faculty ratio, the university provides individual attention and mentorship. The diverse range of programs, including business, law, and arts, positions the University of Richmond as one of the best universities in Virginia for a well-rounded education.
7. Virginia Commonwealth University (VCU)
Art and Innovation
Located in the heart of Richmond, Virginia Commonwealth University (VCU) is renowned for its arts and innovation programs. With its top-ranked School of the Arts and School of Medicine, VCU offers students a unique blend of creativity and scientific exploration. The university's commitment to community engagement and social impact sets it apart as one of the best universities in Virginia.
8. Virginia Military Institute (VMI)
Leadership and Discipline
As the oldest state-supported military college in the United States, Virginia Military Institute (VMI) instills leadership and discipline in its students. The rigorous academic programs, combined with military training, prepare students for careers in the armed forces and beyond. VMI's honor code and dedication to character development create a distinctive learning environment.
9. Old Dominion University (ODU)
Embracing Diversity
Old Dominion University (ODU) is known for its diverse student population and inclusive campus community. With over 170 programs of study, ODU offers students a wide range of academic options. The university's strong focus on research and innovation fosters an environment where students can explore their interests and contribute to meaningful discoveries.
10. Christopher Newport University (CNU)
Personalized Education
Christopher Newport University (CNU) prides itself on its commitment to personalized education and small class sizes. The university offers a liberal arts curriculum that encourages critical thinking and collaboration. With its strong emphasis on undergraduate education, CNU provides a supportive environment for students to thrive academically and personally.
In conclusion, Virginia offers a diverse range of universities that cater to the educational aspirations of countless students. Whether you seek a world-class research institution or a liberal arts education, the state's universities provide ample opportunities to pursue your passion. The 10 universities mentioned above stand out for their academic excellence, innovative programs, and dedication to student success, making them the best universities in Virginia.

JogjaPost Jogja News Today. Presenting a variety of interesting information both local Jogja, national and even international. Follow us on Google News and other social media.