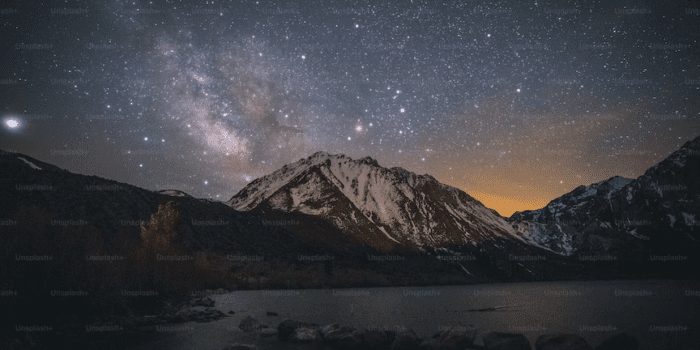 California is known for its diverse landscapes, beautiful coastal cities, and iconic attractions. Whether you're a nature lover, a history buff, or a fan of Hollywood glamour, California offers something for everyone. Here are 10 must-visit tourist attractions in California that will captivate your senses and create unforgettable memories.
10 Tourist Attractions in California
1. Golden Gate Bridge
A Marvel of Engineering
The iconic Golden Gate Bridge in San Francisco is a marvel of engineering and a remarkable sight to behold. Spanning the Golden Gate Strait, the bridge offers breathtaking views of the city's skyline, the Pacific Ocean, and the surrounding hills. Take a stroll across the bridge or rent a bike to explore the area, and don't forget to capture some spectacular photos.
2. Disneyland
The Happiest Place on Earth
No trip to California is complete without a visit to Disneyland in Anaheim. This world-famous theme park brings out the child in everyone with its magical atmosphere, thrilling rides, and beloved Disney characters. From meeting Mickey Mouse to experiencing heart-pounding roller coasters, Disneyland offers endless fun and entertainment for the whole family.
3. Yosemite National Park
Nature's Masterpiece
Yosemite National Park is a natural wonderland in the heart of California's Sierra Nevada Mountains. Famous for its towering granite cliffs, majestic waterfalls, and ancient sequoia trees, Yosemite offers breathtaking vistas and endless opportunities for outdoor adventures. Explore the park's hiking trails, rock formations, and peaceful meadows, and don't forget to take in the awe-inspiring beauty of Half Dome and El Capitan.
4. Hollywood Walk of Fame
Where Stars Shine
The Hollywood Walk of Fame in Los Angeles is a must-visit for movie buffs and pop culture enthusiasts. Stroll along the famous sidewalk and discover the stars dedicated to Hollywood's biggest names, from legendary actors to beloved musicians. Soak in the glitz and glamour of the entertainment industry and maybe even catch a glimpse of a celebrity in this iconic landmark.
5. Alcatraz Island
A Prison on the Rock
Take a ferry ride from San Francisco to visit the infamous Alcatraz Island, home to the former Alcatraz Federal Penitentiary. Explore the prison's chilling cells and learn about the lives of some of America's most notorious criminals, such as Al Capone and George "Machine Gun" Kelly. The captivating history and stunning views of the city skyline make Alcatraz Island a must-see attraction.
6. Santa Monica Pier
Fun by the Sea
Located in the vibrant beach city of Santa Monica, the Santa Monica Pier is a lively destination filled with entertainment, dining, and stunning views of the Pacific Ocean. Take a ride on the Ferris wheel, challenge yourself at the arcade games, or simply relax on the sandy beach. At sunset, the pier comes alive with dazzling lights, creating a magical atmosphere.
7. Napa Valley
A Wine Lover's Paradise
Indulge your senses in California's renowned wine country, Napa Valley. With its picturesque vineyards, charming wineries, and exquisite wines, Napa Valley offers a true paradise for wine enthusiasts. Take a tour of the vineyards, attend a wine tasting, and savor culinary delights paired perfectly with the region's finest wines. Relax and unwind in the serene beauty of the valley.
8. Universal Studios Hollywood
Lights, Camera, Action!
Immerse yourself in the magic of the movies at Universal Studios Hollywood. Explore the working film and television studios, experience thrilling rides inspired by blockbuster films, and witness spectacular live performances. From the Wizarding World of Harry Potter to the famous Studio Tour, Universal Studios Hollywood offers an unforgettable entertainment experience for visitors of all ages.
9. Lake Tahoe
A Year-Round Playground
Nestled in the Sierra Nevada Mountains, Lake Tahoe is a stunning alpine lake renowned for its crystal-clear waters and breathtaking scenery. In the summer, indulge in water sports, hiking, and biking. In the winter, hit the slopes for world-class skiing and snowboarding. No matter the season, Lake Tahoe's natural beauty and recreational opportunities are sure to captivate outdoor enthusiasts.
10. San Diego Zoo
Where Wildlife Thrives
The San Diego Zoo in Balboa Park is a world-class zoo and a leader in animal conservation efforts. Home to over 4,000 animals from around the globe, the zoo offers an unparalleled opportunity to get up close and personal with extraordinary wildlife. Explore the exhibits, enjoy animal shows, and learn about the importance of protecting endangered species in this educational and entertaining attraction.
California's tourist attractions offer a wide range of experiences for visitors. From natural wonders to man-made marvels, this diverse state has it all. So, pack your bags and embark on an unforgettable journey to explore the 10 tourist attractions in California.

JogjaPost Jogja News Today. Presenting a variety of interesting information both local Jogja, national and even international. Follow us on Google News and other social media.