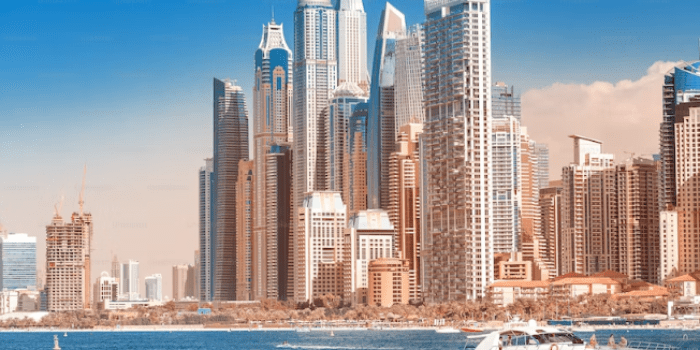 Dubai is known for its iconic skyline, luxurious resorts, and vibrant culture. It has become one of the top tourist destinations in the world, offering a mix of traditional Arabian charm and modern attractions. If you are planning a trip to Dubai, here are 10 tourist attractions that you should not miss.
10 Tourist Attractions in Dubai
1. Burj Khalifa: A Towering Marvel
The Tallest Building in the World
Standing proudly at a staggering height of 828 meters, the Burj Khalifa is the tallest building in the world. This architectural marvel offers breathtaking views of the city and the surrounding ocean. The observation deck on the 148th floor provides a panoramic view that stretches for miles, giving visitors a truly unforgettable experience.
2. Palm Jumeirah: A Man-Made Wonder
A Palm-Shaped Island
Palm Jumeirah is an incredible man-made island in the shape of a palm tree. It is home to some of the most luxurious resorts, beaches, and dining experiences in Dubai. The Palm Jumeirah offers a unique opportunity to indulge in water sports, relax on pristine beaches, and enjoy exquisite cuisine while enjoying the stunning views of the city.
3. Dubai Mall: A Shopper's Paradise
The Largest Mall in the World
Dubai Mall is not just your average shopping center; it is an extravagant destination in itself. With over 1,200 shops, a massive aquarium, an ice rink, and an indoor theme park, there is something for everyone in this mega mall. Apart from shopping, visitors can also witness the famous Dubai Fountain, which hosts fantastic light and water shows.
4. Dubai Marina: A Modern-Living Experience
A Modern Waterfront Community
Dubai Marina is a vibrant and bustling waterfront community that offers a unique blend of modern living and leisure. It is home to numerous skyscrapers, fine dining restaurants, luxury hotels, and a beautiful promenade along the water. Visitors can take a leisurely stroll, dine at world-class restaurants, or simply enjoy the gorgeous views of the marina.
5. Dubai Museum: A Glimpse into the Past
Discover Dubai's History
Located within the Al Fahidi Fort, Dubai Museum is a must-visit for history enthusiasts. It offers a fascinating journey through Dubai's rich past, showcasing traditional artifacts, ancient maps, and recreations of traditional Arabian houses. Visitors can learn about the city's humble beginnings as a fishing village and witness its transformation into the cosmopolitan metropolis it is today.
6. Jumeirah Mosque: A Cultural Gem
A Stunning Mosque
Jumeirah Mosque is not only a significant religious site but also a masterpiece of Islamic architecture. It is one of the few mosques in Dubai that is open to non-Muslim visitors, allowing them to gain insights into Islamic traditions and customs. The intricate details, stunning domes, and minarets make it a must-visit attraction for anyone interested in exploring Dubai's cultural heritage.
7. Dubai Creek: A Historic Waterway
Traditional Trading Hub
Dubai Creek is a historic waterway that has played a crucial role in Dubai's development as a trading center. Visitors can take a traditional dhow cruise along the creek, witnessing the bustling trade activities and admiring the picturesque views of the city's skyline. The creek is also home to the Heritage Village, where visitors can get a glimpse of traditional Emirati culture and customs.
8. Atlantis, The Palm: An Underwater Paradise
Explore the Lost City
Atlantis, The Palm is a luxury resort that offers a one-of-a-kind experience for visitors of all ages. From swimming with dolphins at Dolphin Bay to exploring the underwater world at The Lost Chambers Aquarium, there is an array of attractions to mesmerize guests. The resort also features Aquaventure Waterpark, where adrenaline junkies can enjoy thrilling water slides and rides.
9. Dubai Opera: A Cultural Centerpiece
A World-Class Performing Arts Venue
Dubai Opera is a stunning architectural marvel that hosts a wide range of cultural events, including opera, ballet, concerts, and theater. The state-of-the-art venue offers a world-class experience with exceptional acoustics and a seating capacity of over 2,000. Visitors can catch a live performance or simply admire the magnificent architecture of this cultural centerpiece.
10. Global Village: A Melting Pot of Cultures
A World of Entertainment
Global Village is a vibrant multicultural festival park that showcases cultures and traditions from around the world. Visitors can wander through pavilions representing different countries, indulge in diverse cuisines, shop for unique handicrafts, and enjoy live performances and shows. It is an excellent place to experience the global essence of Dubai in one location.
Dubai is undoubtedly a city that offers a diverse range of attractions for every kind of traveler. From architectural wonders to cultural gems, luxurious resorts to thrilling adventures, this city has it all. So, pack your bags and get ready to explore the 10 tourist attractions in Dubai that will leave you awe-inspired and create memories to last a lifetime.

JogjaPost Jogja News Today. Presenting a variety of interesting information both local Jogja, national and even international. Follow us on Google News and other social media.